On June 22nd and June 23rd my beloved,our beloved Spartanburg Vikings Football Team will be busy and us as Fans we need to be busy also. These events are crucial to the development of our players,coaches and the fan base within the communities that make up District 7. SO..,make the trips if you can?- It begins with us as fans. (thanks to everyone that helped make this possible and the one who didn't)
Our Varsity and JV will combine to make up the "A" and "B" teams that will be competing at Northwestern High School on June 22nd,while our C-Team will be competing on the first day of THE 2017 SPARTANBURG INVITATIONAL. The Varsity and JV will join the action on June 23rd to Finish out the tournament.
I'm not 100% certain if the official name.. so for as time of this writing I'm naming it The 2017 Spartanburg Invitational. I personally prefer,"The Nordic Classic"..and any other names that give it that "golf sound". This year the field is stacked with regional talent.
The teams participating are:
Greer Yellow Jackets- QB Trey Houston who was 150-226 for 1561 passing yards, 15 TDs. He also accounted for 402 rush in 2016. RB Quay White had 1362 rush, 16TDs, 2275 all-purpose, 23 TDs in 2016. Greer also has Wide receivers Braxton Collins & Chris Quinn.
On defensive the Yellow Jackets return Defensive Linem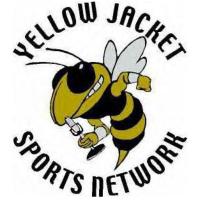 en Quack Cohen, Traviega Ware and Tyrick Smith, Linebackers Tim Eckroth and Kevon Jones. Then you add Defensive Back Ethan Alexander and Greer seems to be in prime shape to compete for a Region II-AAAA title. Their Non Region schedule includes Westside along with Byrnes, Clinton and Daniel. (A tip of the Viking Helmet to Greer for the strength of schedule)
Chapman Panthers- Finished 12-3 and Won the 2016 AAA State Championship and return starting QB Colton Bailey and Running Back D.J. Twitty. Head Coach Mark Hodge has the Panthers ready for another run. If you want to know what kind of young men Bailey and Twitty are then please read this from Jed Blackwell at Spartanburg Sports Report 
"Our spring and summer has been going really well,"Head Coach Mark Hodge said."The kids have continued their commitment to excellence in the
classroom, weight room and on the field." What more could you ask of a Returning State Championship group of young men? Then Hodge added,"Most of the returning players have added 5-15 pounds of muscle and dropped their 40 yard dash times.. More importantly, they continue to hold each other accountable and pull for each other."
"Our returning starters have done what was expected in our 7 on 7
last week, they made plays.Hodge was quick to sing the praises of his kids,"Colton Bailey had a great outing and Pat Phongsat, Richard Tucker, DJ Twitty and Brandon Adams all led offensively." Defensively, Coach Hodge mentioned Shaundre Miller, Anthony Brown, Chandler Adams and Jaylin Smith were all leaders and playing like leaders.
(CHS Football on a Recent Visit to Carolina Miracle League) courtesy District One
Quality leadership is one those almost intangible things that will help new comers at WR: Noah Twitty and Ben Rollins. The defense has some new names also, Brandon Fortenberry, Eli Whittamore, Garrett Lee and Timothy Ferguson did well for their first
real action. "I am looking forward to watching this group continue to grow," the Head Coach then added,"I look for Jacob Morris, Jaedon Wilson and Nate Jackson to have great years for us…At this time all the other positions are wide open. "
Coach Hodge was quick to give praise to his staff also, "The coaches have
done a great job staying focused on the program and player development. They continue emphasizing winning the next opportunity you face.. whether it be the next play, rep,
sprint,etc."
…And of course with any coach,any team The State Champion Chapman Panthers have concerns.. "Our biggest questions are at OL and DL where we lost a combined 7 starters." Coach Hodge continued,"These groups are working hard, but they don't get the opportunities to compete at their positions that 7 on 7 provides. Thus it is imperative that we get quality competition in our summer workouts."
Then Coach Mark Hodge closed with a statement that may be some of the best words I type all year-long,
"We hope to use our summer competitions, preseason and non conference schedule to consistently improve and monitor our progress.  We are blessed to be able to play High School Football in the Spartanburg and surrounding areas.   The programs, coaches and players are second to none. We can't thank God enough for his blessings and the opportunities He provides."
(I THOUGHT YOU MAY ALSO LIKE THIS STORY FROM 
Jason Gilmer
) 2012
Hillcrest Rams- are led by all region OLB Garrett Sayegh who recorded 120 tackles and MLB Jarryn Simpson who recorded 115 tackles. The Rams also return WR Steven Campbell and Quendarius Jefferson along with Running Back Ethan Nichols.The trio accounted for around 2500 yards and more than 30 td's.
The Rams will be looking to replace Quarterback Alec Morton who threw for more 2,000 yards last season. Coach Porter is a good coach, any one who sleeps on Hillcrest may get a rude awakening
Wren Hurricanes-  Ok, here is the obvious..they have to replace Jay Urich at QB,who graduated and will be a South Carolina Gamecock foe the near future. The Hurricanes do however return Running Back/Defensive Back Trey Gray who had 1200 yards and 96 points last season.
Wren only held one team to under 30 points last season. I'm sure that is a priority Coach Jeff Tate will address. 7 on 7 is definitely a way to address that from a coverage standpoint.
Irmo Yellow Jackets – 
Last season Irmo struggled to find itself. Going 3-8 and 0-6 on the road will do a few things.It will give you time in the trenches,battle scars and all. It will also prepare you for the battles that lay ahead. Senior QB Mason Lassiter will look to lead the Yellow Jackets through a brutal region. Coach Reggie Kennedy shirt says it all.
Spartanburg Vikings- QB Keonte Cartledge didn't get to  play in the spring because he had knee surgery. Those days are gone. It's time to put in the work and Keonte knows this,"right now the summer is going very well and now i'm getting back into rhythm . Cartledge knows the system that Offensive Coordinaters Rick Scott and Nate Harris run,"I really didn't have to do much learning or adjusting to the system because I was a back up last year so I really know what's going on. I have really worked on getting my drops backs good because I used to be scared to plant off my knee so really I've been working on not focusing on my knee."
Keonte threw for 27 tds  & 3 ints and 71 percent without drops.( 62 percent with 14 drops) at The Powerade Tourney at Irmo High School,which the Vikings won.
Cartledge went on to speak of people that surround him, "All my family, teammates and coaches have really help me by encouraging me to be better and helping me keep my head high and don't get down on myself.. I really had to learn that nobody is perfect and if the last play didn't work,.. just focus on the next play and learn from my mistakes. we have been working hard all spring and summer but we have to out work others
"A lot of people say 7 on 7 isn't real football! But I think it is. Plays I call are the same plays I will call on Friday night," Wide receivers Coach Nate Harris said. "If it's 3rd & 8, and my players have a clue on what we might run. then there is no doubt, because we did it all summer."    
                                                       Spartanburg Defensive Back Jay Girdner,who is on the 2019 Palmetto State Top 25 Player Rankings says about the Vikings Defense,"We've been getting a lot of stops. I wanna say we've stopped opposing offenses between 60-70% and the completion percent is less than 60%. We get our hands on the ball 1 out of every 3 times the ball is thrown."
In the past 4 years in 7 on 7 competition Spartanburg has been 59-3, 56-4, 57-3, and last year were 56- 4. "As for Irmo 7 on 7, we came out sluggish," said Harris."After that game we got in our groove and cruised to the championship. It's all about competing, and that's our thing! Coach Miller preaches Competing all the time!"
In the last three years,, the Vikings have lost just 6 games all under 5 points.
Spartanburg C team will be competing the 22nd. Seth Smith is the QB, Great arm, Smart kid! Wide Receivers are calling themselves "Young Row". They're going to be good group.
Mauldin Mavericks- Head Coach Harry Cabaniss "On offense we are super young. But our key guys are Mitch Norman, junior at Wide out, our senior H back Shawn Livingston,  and senior WR Charles Gupton. Our offense is led right now by rising sophomore QB Stone Watson."
Coach Cabaniss also reminded me of something I forget around 7 on 7 time,"7on7 tournaments give our kids a chance to compete in a tournament style format. We all know it doesn't matter until we put the meat and potatoes up front in the oline and dline. It gives our young guys a chance to learn the basics of what we do on offense and defense"
BELTON-HONEA PATH BEARS – finished 11-2,those two losses were to TL HANNA and SOUTH POINTE. The Bears will have Camden Batcher at QB,Xavier Nance at Wideout and Breland Sampson at Running Back. Defensive Back Bryson Scott will help try to lead BHP to another region title.
Powdersville Patriots-
The Patriots finished 12-2 and are returning Jordan Meekins at WR,Running Back E.J. Humphrey and defensivly FS Dylan Taylor,Gavin Agin and Tay Cureton will lead the way. The offensive line will be key as the season draws near,but Powdersville definitely has something to build on in 7 on 7 tourneys. Coach Robert Mustarr hopes that QB Keith Becknell who moved over from defensive last season in week four can become the player he has potential to be,"Keith has played great for us and has the skill set to be even better."
Laurens Raiders-   Chris Liner, Head Coach of the Raiders said, " We have several returning starters that will be involved. Defensively, safeties Braylan Williams and Carado Ray". He went on to say ,"Offensively,QB Ryan Campbell, Running backs Duane Martin and Troy Dendy along with Wide outs Deonte Smith, Aaron McLeod, Chris Jackson and Devante Grante all  are key players in what we want to do."
Ridge View Blazers – QB- JaVon Anderson, WRs- Bernard Porter has offers from Cincinnati, Georgia State and Indiana State. 2019 WR Wayln Napper is a D1 prospect, as well as 2019 QB Anderson. RB- Tyler Mitchell. On Defense LB- Desmond Hammonds, Terry Carson, Darnell Grice a newcomer Treshad Jett at Line backer. DB's- Isiah Porter, Jaheim Fordham, and Cam Perry are also returning.
Ridge View Finished 10-3 with two of those losses to eventual State Champion South Pointe and Number One playoff seed South Aiken. Even as a Run First offensive team the Blazers still averaged over 490 all-purpose yards per game.
When I asked WR Bernard Porter (HIGHLIGHTS) to describe the Ridge View Experience he said,"The best part about Ridge View football is the brotherhood. We all love each other so we play for one another every down. Coach Parks is great too, we do what he asks of us & he takes care of us."
BYRNES REBELS- 
The Byrnes Rebels may have a new coach in Reggie Shaw. Make no mistake about it the Rebels return a ton of experience on defense and offense. The running style of Rahjai Harris is enough to ruin a lot of friday nights for opposing teams. Once you add in the returning wide receivers,a young talented QB and a defense that was solid as they come…
The rebels will be tough. They always are.
WOODRUFF WOLVERINES- QB Keegan Halloran knows all too well what it takes to win,"we did lose some key seniors last year but we have some guys on both sides of the ball that have stepped up very good.
 We have a strong receiving core in all 4 spots." Halloran added," It's led by senior Austin Parks and Cole Fuller. Our defense is starting to come together and is looking strong also." When asked about this summer 7 on 7 action,"We have played in three different 7 on 7 tourneys and we have only lost two games. Coach Elder he has done a great job and just told me to don't be greedy and take what the defense gives me while trusting my receivers." Coach Trey Elder also spoke highly of the effort thats been giving by Tyler West,Nigel Cochran and Marcellus Dial on the defensive side of things. "They have really been stepping up and doing all that we ask."
Valdosta Wildcats- Defensive coordinator Adam Carter said,"We return 6 starters on D. We have 4* LB Zakoby McClain and 3* Ath Jayce Rogers. Our corner Jalen Harrell has a West Ga offer. We have good HS football players that work extremely hard, blue-collar team from South Georgia."
If that doesn't convince you then..
Make no bones about it.Valdosta is good. A nearly 12,000 seat stadium serves as the home where most games are remembered forever.
Plus,..No High School Football program has won as many football games as Valdosta. The Wildcats have over 900 wins and the class 6A state title last season was the 24th in school history, but first since 1998. 
Hunter Holt gets the keys to the quarterback position and is coming off an impressive junior campaign. He threw for over 1,000 yards and 15 touchdowns while splitting time with Josh Belton and also led the team in rushing. Four-star linebacker Zakoby McClain should lead the way for one of the toughest defenses in all of Georgia.
CLOVER BLUE EAGLES- Head Coach Brian Lane knows changing from a wing t offense to a spread system can have its bumps in the road.
There isnt many coaches in the state that would take on a changing of ohilosophy and a system. Brian Lane is more than capable of that challenge. I didn't get the chance to catch up with Coach Lane for this article so heres a link from Rock Hill Herald about his hire. You can read it HERE
(on a personal note: Don't be an butthole just because I wanted to ask you a few questions. There is about 40 State Championship rings between Spartanburg and Cherokee Counties that might have some thing to say about that "GOD'S GIFT TO FOOTBALL" nonsense..all you have to do is say "no" to the interview. I am not a professional,I'm a fan.There may be some mistakes throughout this article and that is fine. I am a work in progress,as is this Football blog….Remember it's about the Kids,not you.)  
 ..on a diffrent note you can read the article I did on The Rams last season here WESTSIDE RAMS